In a community celebrated for its free-spirited DNA, the ongoing quest for wellness remains at the forefront of Byron Bay culture. Those seeking a health retreat Byron Bay are often searching for new ways to obtain clarity of mind, strength of body and peace of the spirit. 

Wellness is a journey composed of a thousand individual decisions about what we eat, what we do and what we believe. Peruse this list and discover ways to explore new habits and bring wellness home with you. What began as a search for a wellness retreat in Australia, could end up changing your life for the better.
By land or by sea Byron Bay's expert, experienced practitioners will help you bend, glide and dive towards wellness. Wellness and Byron Bay are synonymous. Explore our guide to find the movement that frees your body. 
8 Grevillea Street, The Arts and Industrial Estate, Byron Bay
11 minutes' drive from Cape Byron Retreat
Heat combines some of our favourite forms of movement all in the one place: traditional yoga, progressive pilates, HIIT, modern barre and yin. Plus this modern studio features a hot room to amplify the total wellbeing results achieved. Whether you're honing your ballet muscles or heating up your pilates practice, the traveller's pass makes it easy to get bang for buck. When you head home their online yoga studio, Channel Heat, makes it easy to create a habit of your new wellbeing practice.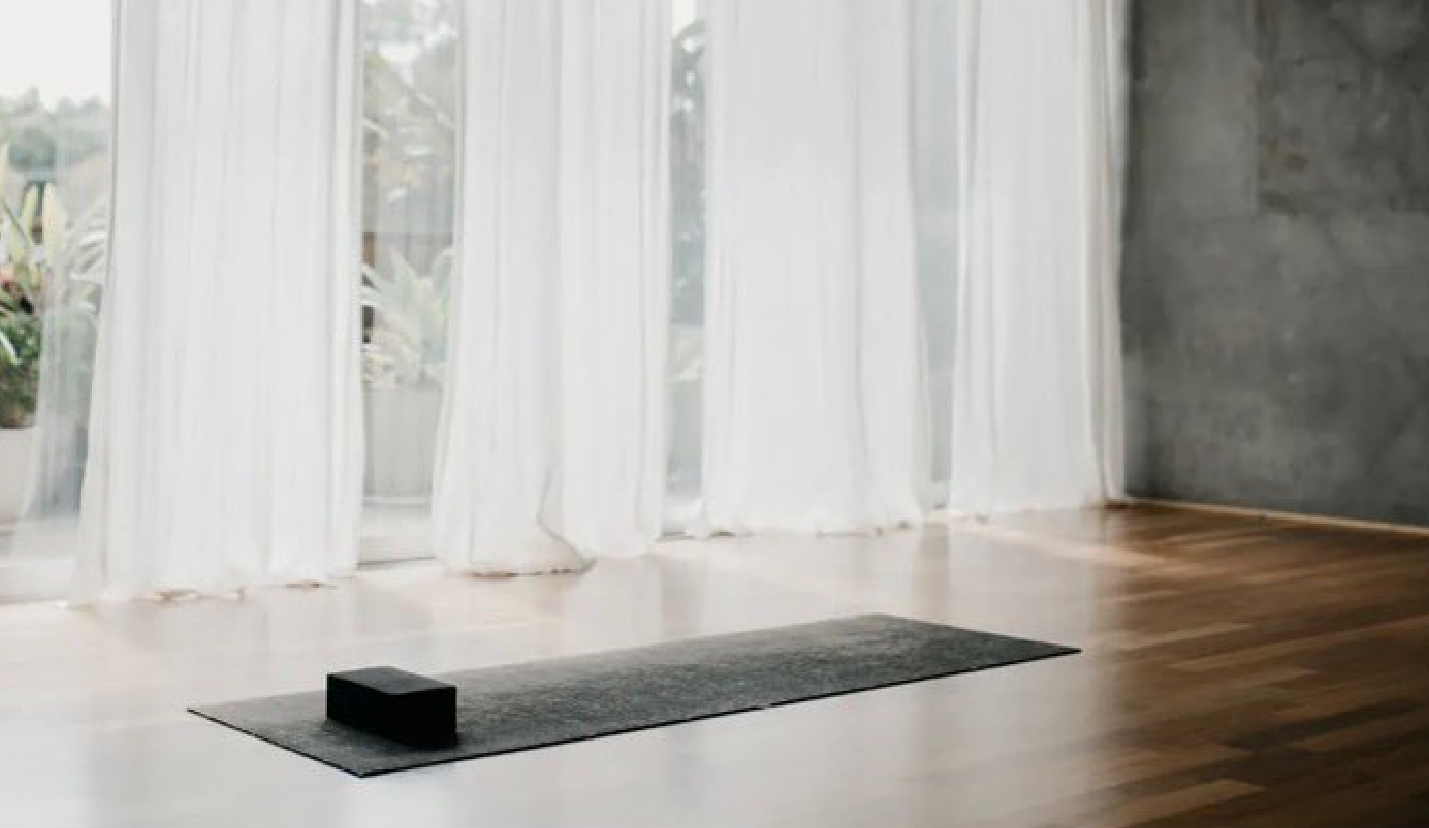 6b/11 Banksia Drive, Byron Bay
11 minutes' drive from Cape Byron Retreat
Meet our friends Bess and Tahi at Creature Yoga. They have lovingly combined a practice grounded in thousands of years of remarkable tradition with a world class facility. All paths of yoga are welcomed, honoured and explored with understanding and compassion. Release your flow and return home renewed.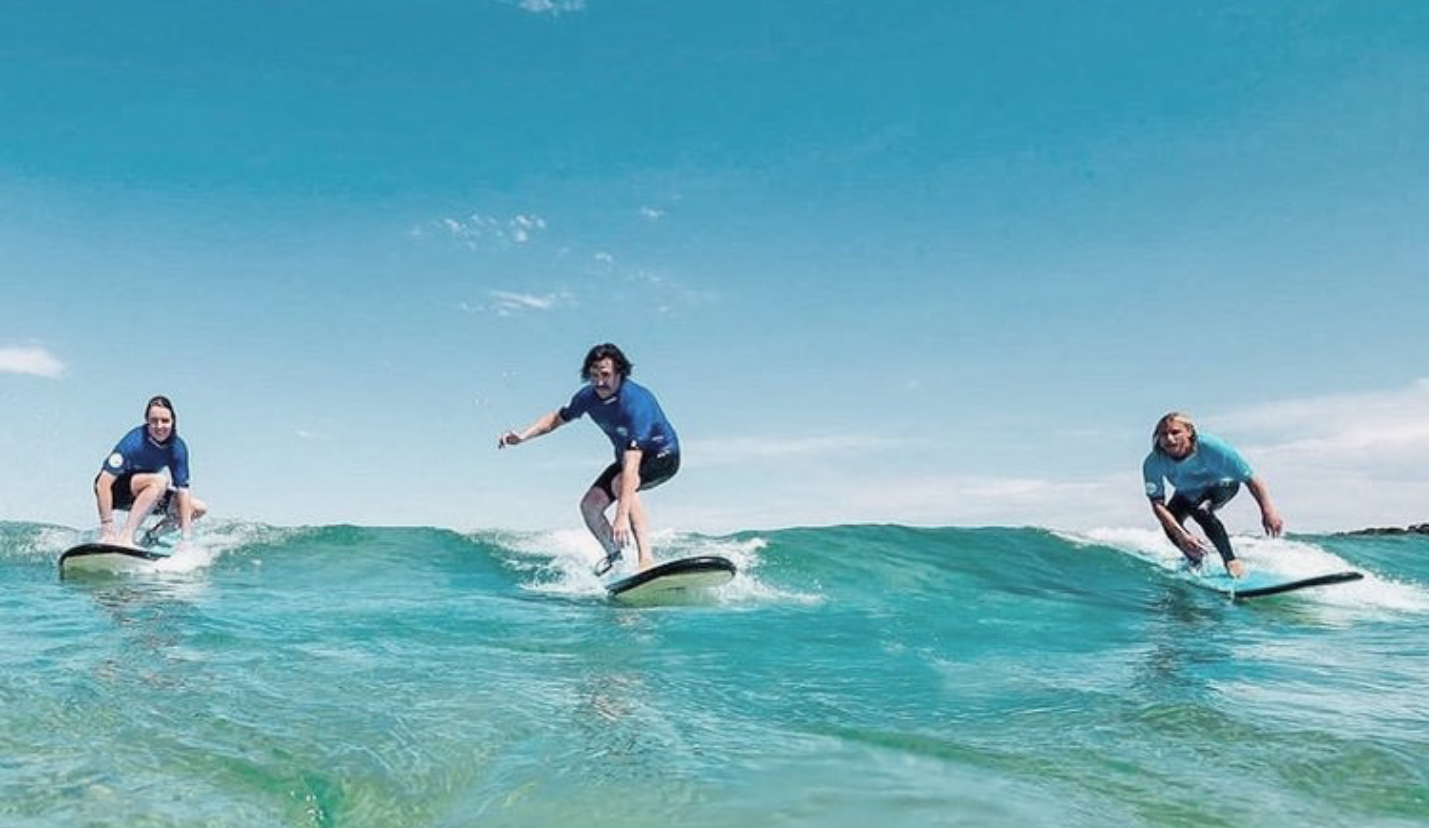 Unit 5/11 Fletcher Street, Byron Bay
9 minutes' drive from Cape Byron Retreat
In one of Australia's celebrated surfing capitals, Byron Bay delivers countless surf breaks and a community of exceptional professionals ready to share their surfing passion and knowledge. Let's Go Surfing began in a Kombi van in 1995. Today, they've helped thousands of people understand the basics, catch their first wave or take their practice to the next level.
Going it alone? Here's our favourite surf spots:
The Pass – a beautiful stretch of beach between Clarkes and Wategos and the home to consistent long, clear waves suitable for all levels of surfers. 
Clarkes Beach – a picturesque, curved beach with steady waves that are perfect for beginners.
Tallow Beach – this spot is a favourite for short boarders especially thanks to its long left-hand break. 
Broken Head Beach – this right-hand point break pumps on most NE-SE swells and is popular for its consistency.
Swim Spots You Won't Forget
There are countless beaches along the coast and hidden hinterland swimming holes awaiting your exploration. In fact, you could almost spend your entire holiday testing them all out. To help you along, here are some of our favourite spots.
14 minutes' drive from Cape Byron Retreat
This little gem is a small, protected bay located at the end of the cape beneath the Byron Bay Lighthouse. It is Australia's most easterly beach and is just 150m in length. Its north-facing beach is well protected for swimming.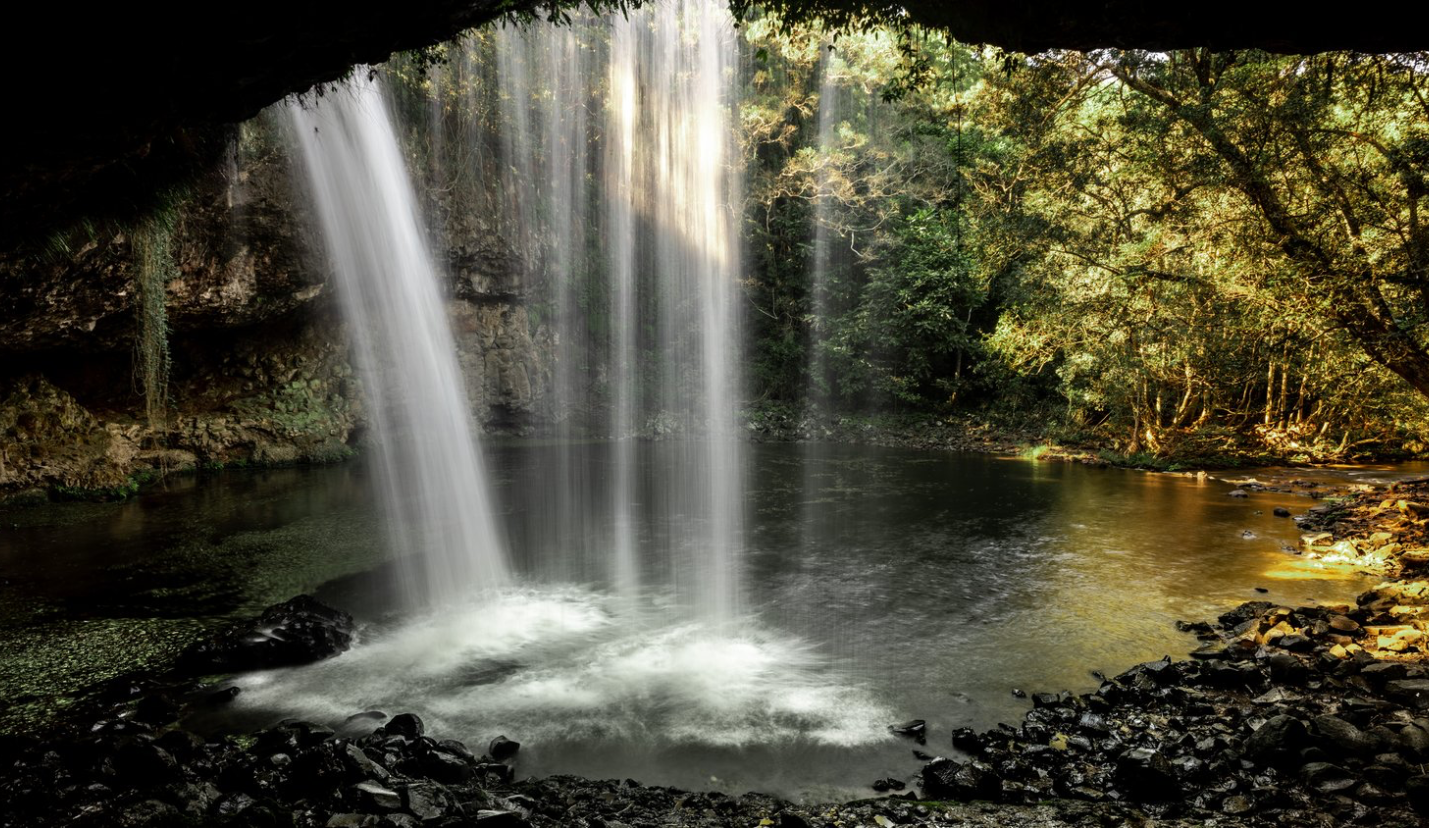 31 minutes' drive from Cape Byron Retreat
 This stunning hinterland waterfall is just 25 minutes' drive from Byron Bay, but offers a magical feeling of escaping into a wooded fairy land. The beautiful round waterhole is bordered by a naturally hollowed out cliffside, creating a huge cave. 
Find out more about some of our favourite natural attractions here.
Slowing the Mind and Body
Once your blood is pumping from getting the body moving, it's time to slow down the mind. Purge yourself of thoughts of anxiety and stress, slow the chaotic pace inside you and reclaim mindful clarity.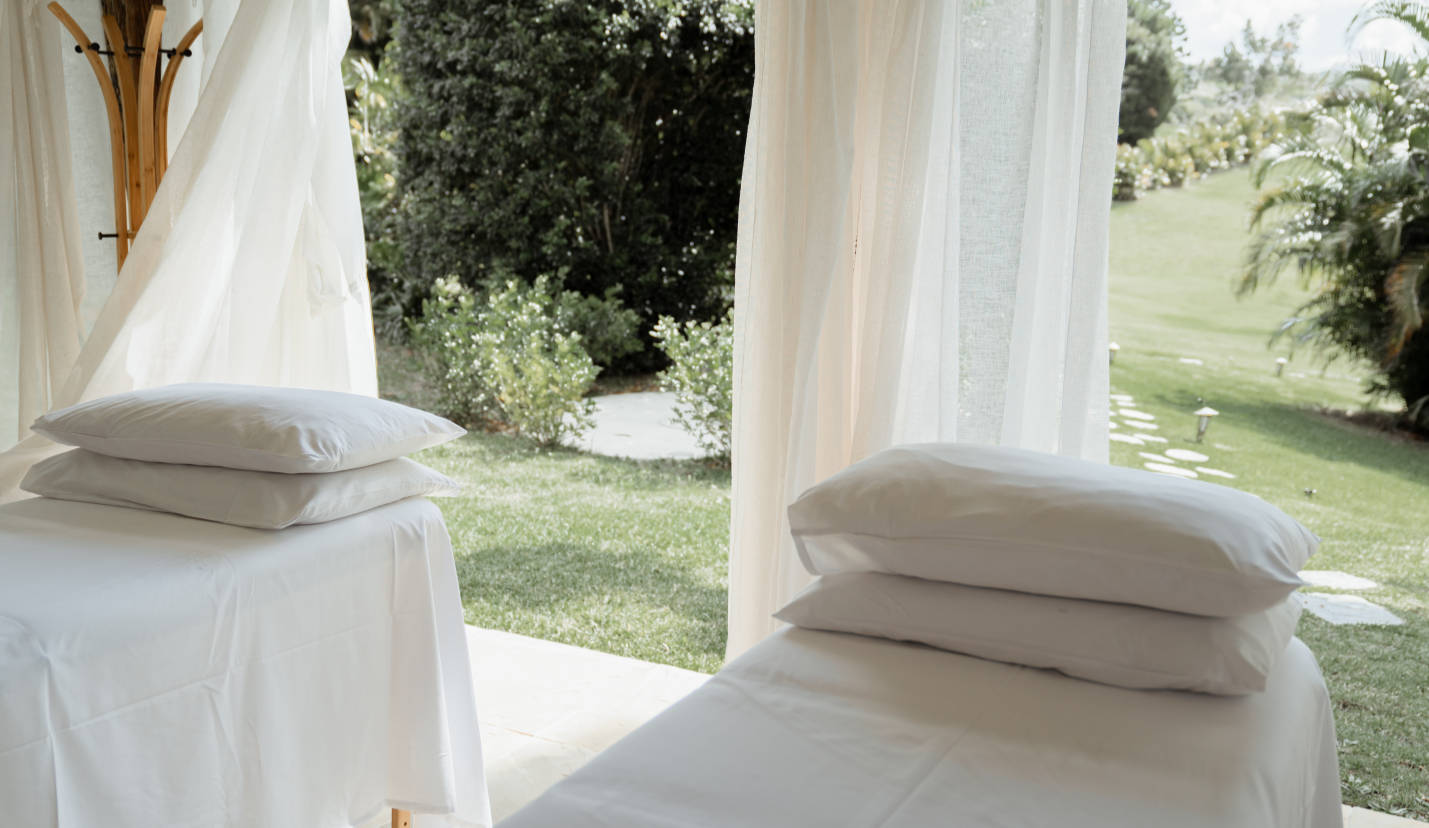 Cape Byron Retreat takes its role as a Byron Bay wellness retreat to heart. Just steps from your Cape Byron Retreat room our Yoga and Massage Pavilion offers a protected space to allow the hands of professional massage therapists to pamper the body and relax the mind. Massage treatments are tailored to your individual needs. 
If you'd like to explore options beyond the resort, here are some of our favourite local practitioners.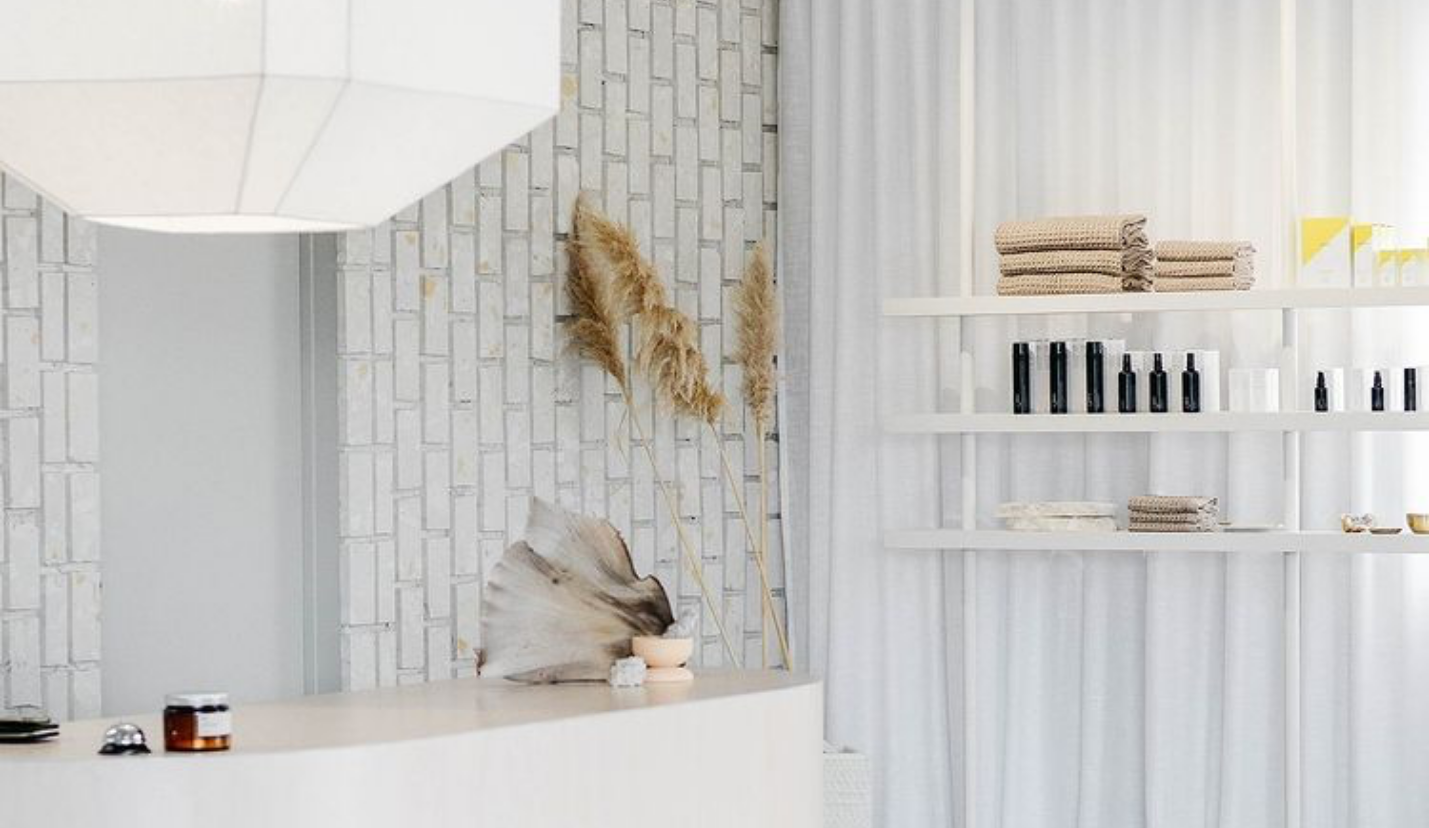 1/26 Brigantine Street, Byron Bay
11 minutes' drive from Cape Byron Retreat
Whether your wellness journey has you seeking a remedy or is part of the ritual you've already built, a facial with Little Company should be a stop on your voyage. Founded by the creator of prestigious skincare brand, MV Organics, Sharon McGlinchey, Little Company offers facials that are comprehensive and deeply restorative for both the skin and the quietness of your mind. Even if you only have 20 minutes to spare, Little Company's LED light rooms will provide non-invasive, anti-ageing benefits, leaving your skin looking radiant.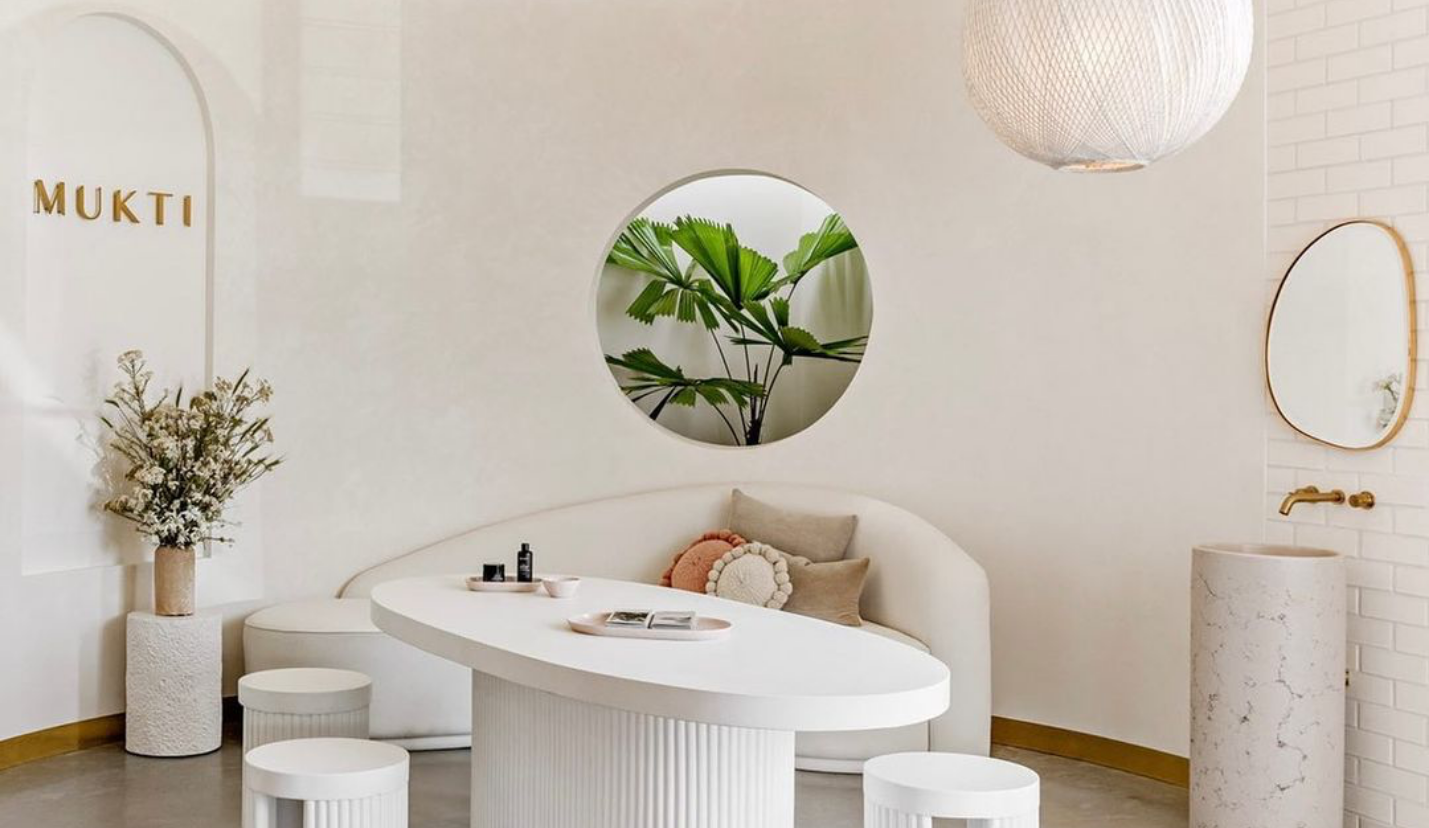 6 Smith Street, Mullumbimby
24 minutes' drive from Cape Byron Retreat
The word mukti is the practice of liberating oneself from fears, ignorance and false knowledge. These custom-built rooms are in the heart of Mullumbimby and offer award-winning skincare experiences that are inspired by nature and the essence of Australian beauty. Whether you seek skin vitality, age defiance or therapeutic indulgence, you will find a liberation of your skin and mind here.
18 Sunrise Boulevard, Byron Bay
13 minutes' drive from Cape Byron Retreat
Feel calmness wash over you from the moment you enter this restorative space set amongst the mystical woods of Newrybar. Surrender to the sacred Ayurvedic healings of Shay Maclean. Therapies can include Ayurvedic medicine, adaptogenic tonics, teas, ritual objects and beauty products. 
4/142 Bangalow Road, Byron Bay
9 minutes' drive from Cape Byron Retreat
This is one of our favourite wellness practices, largely for its ability to make us feel like we're walking into the home of a dear friend. Combining modern technology and ancient wellness practices, Trybe uses infrared saunas to help the body detoxify and cleanse, penetrating deep into the tissues, muscles and cells.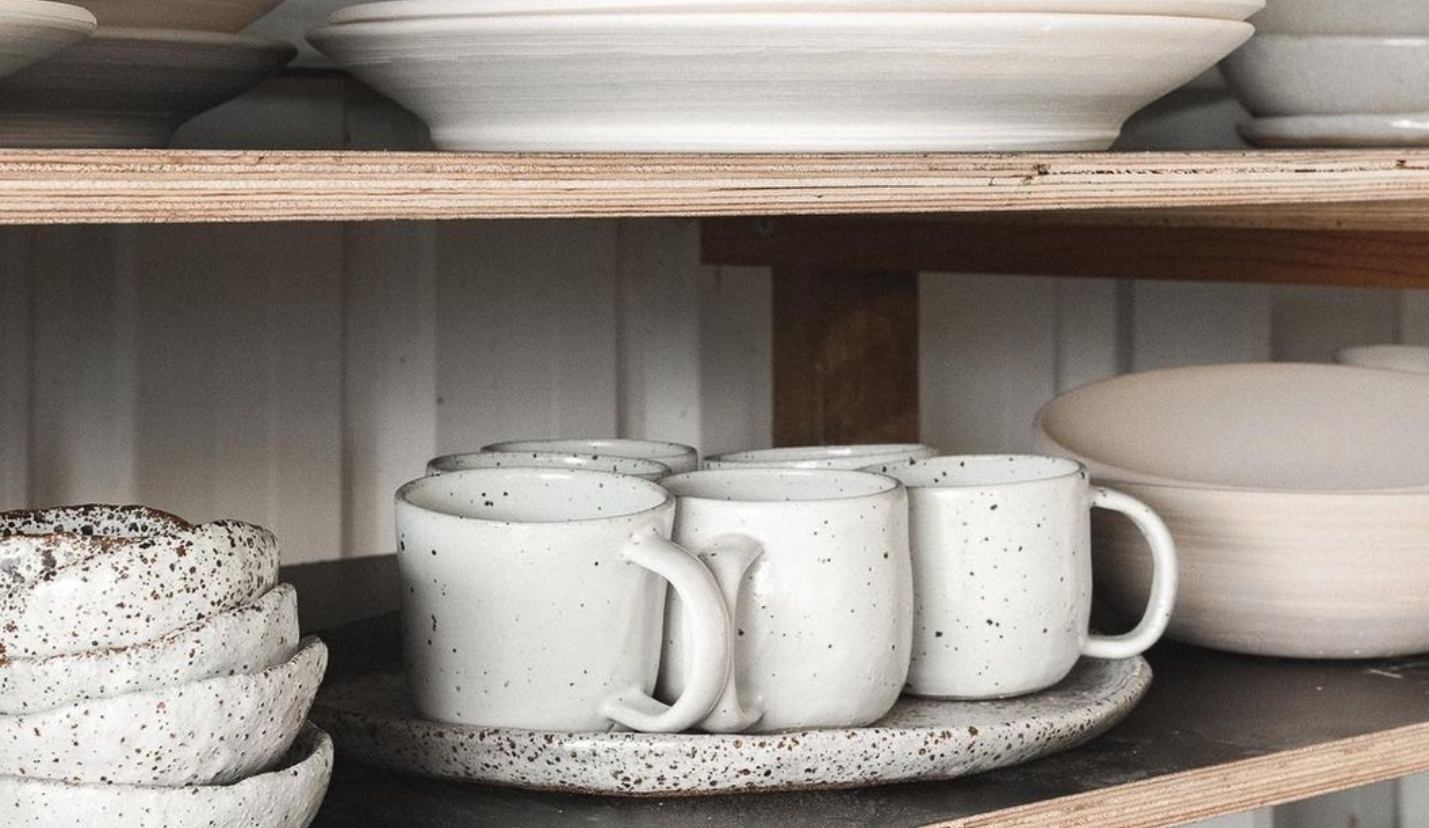 1035A Hinterland Way, Bangalow
21 minutes' drive from Cape Byron Retreat
Surrounded by fruit tree orchards, rolling hills and stunning sunset views, this community ceramic studio in Bangalow offers a way to learn, create, connect and play. Still the mind thanks to the movement of your hands as you learn the craft of pottery. We couldn't think of a more perfect activity for a day date.
Crystal Castle and Shambhala Gardens
81 Monet Drive, Mullumbimby
34 minutes' drive from Cape Byron Retreat
Travel into the sanctuary of the hinterland to a place of magic that offers a huge diversity of ways to open your mind. Stand between the two tallest crystals on earth. Sit amongst the wisdom of an ancient amethyst cave. Wander through the tranquil Shambhala Gardens. Experience the power of crystal sound healing or witness your aura captured in a photo.
Simply walking barefoot can ground our bodies and calm our minds, so great is the power of nature to positively impact our wellbeing. With endless coastline and winding paths exploring untouched hinterland, Byron Bay is the home of natural wellness. Discover our favourite gifts of nature.
Food nourishes us. Making the right choices about the food we eat can feel like a chore. Byron Bay's passionate producers, chefs and restaurateurs have refined the art of making nourishing cuisine feel like an indulgence.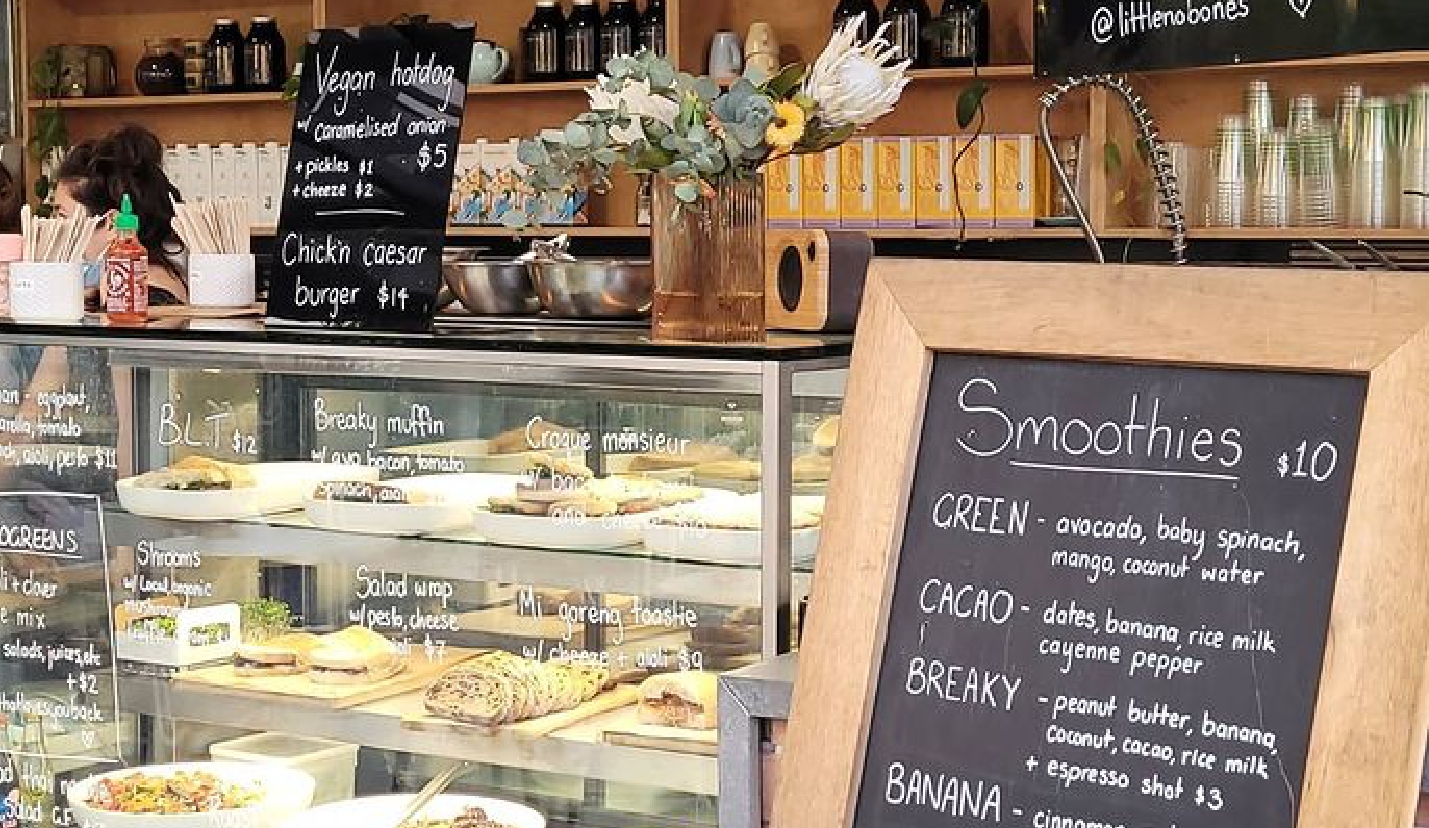 108 Jonson Street, Byron Bay
9 minutes' drive from Cape Byron Retreat
The younger sibling to vegan restaurant No Bones, Little No Bones is a permanent pop up vegan coffee shop bursting with delicious, body-loving takeaway food and glorious coffee. Breakfast croissants, no lamb gyros and pulled pork Banh Mi have all featured on the regularly updated menu. Located right in the heart of Byron Bay, Little No Bones is perfect for quick, delicious food to nourish you through an afternoon of retail therapy.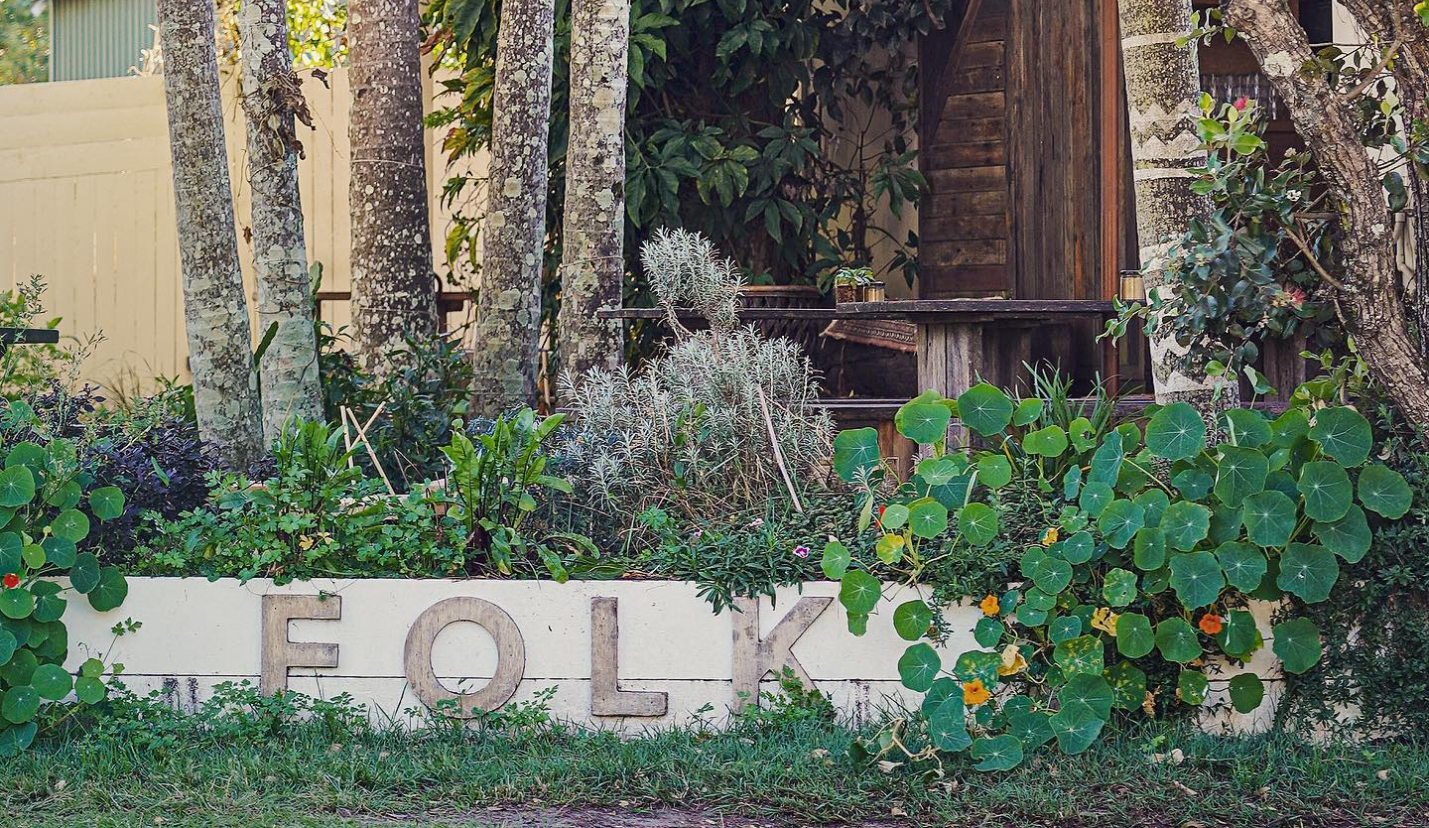 399 Ewingsdale Road, Byron Bay
10 minutes' drive from Cape Byron Retreat
House made and home grown cuisine served in an outdoor garden surrounded by greenery. We love the Folk Burrito with spiced biodynamic brown rice and quinoa, organic black beans, pink kraut and cumin roast pumpkin. The Soba noodle salad with roasted broccolini and sweet sesame and turmeric spiced cashews is another dish we come back to time and time again.
97 Jonson Street, Byron Bay
8 minutes' drive from Cape Byron Retreat
So much more than good food, Mana Haven is a non-profit organisation, café and restaurant created in service to the local community. The healthy delicious vegetarian food made from fresh, local produce is a perfect grab and go option. The menu of salads, tasty mains and mouth-watering raw cakes and dessert changes every week. Perhaps you'll be lucky enough to be in town for one of their raw cakes and dessert workshops. 
OCA – Organic Cuisine and Arts
16 Tasman Way, Byron Bay
12 minutes' drive from Cape Byron Retreat
Experience a new way for our food to grow and be delivered to our table. That is the vision of this group of passionate chefs and farmers. OCA is a word used by the Indigenous people of the Amazon to describe tribal housing where families gather to share food, ideas and express creativity. Local harvest is transformed into 100% vegetarian fare such as Brazilian Feijoadas. Watch out for their fun dining events such as the pizza and chai open mic nights.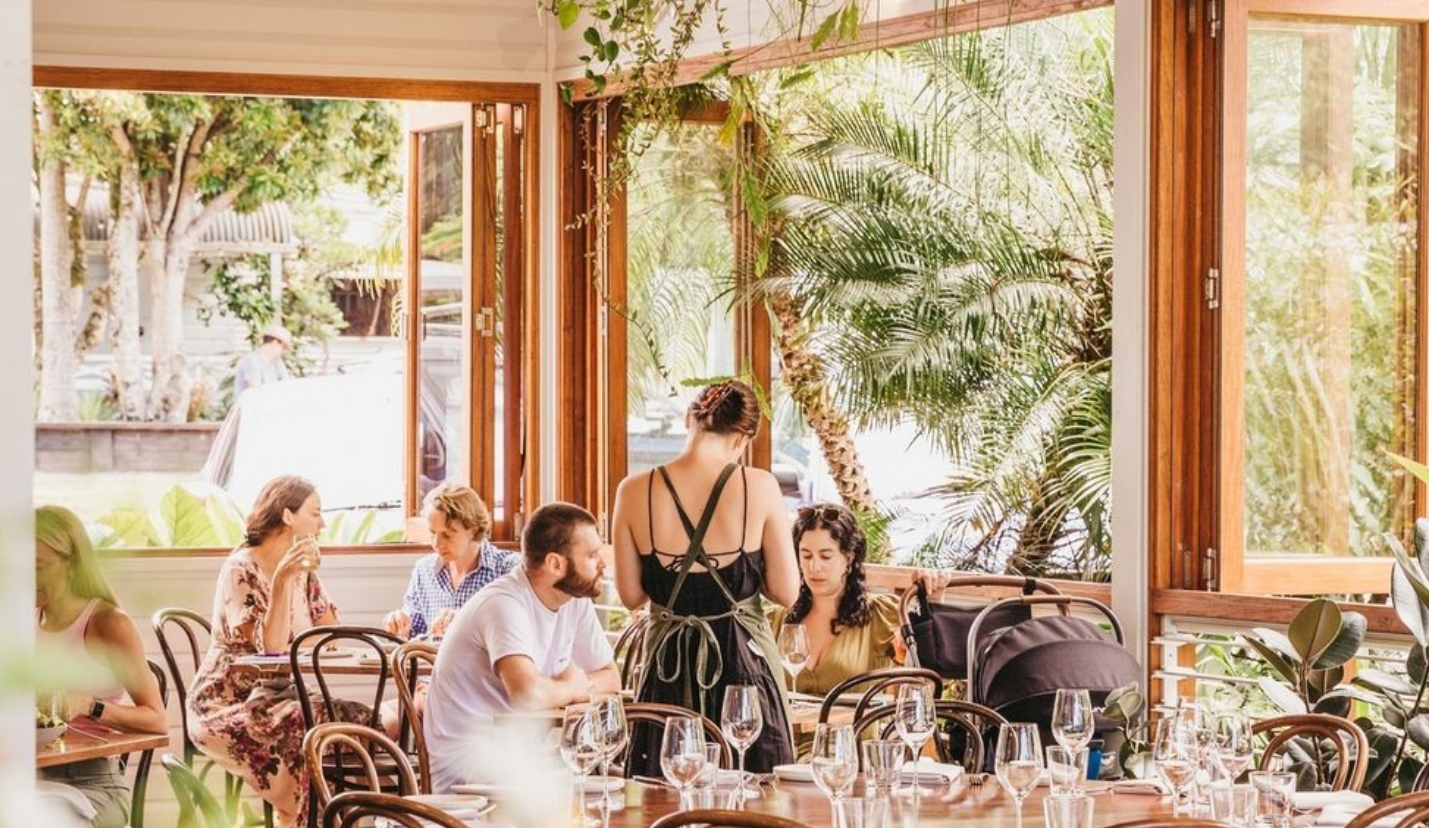 18-22 Old Pacific Highway, Newrybar Village
23 minutes' drive from Cape Byron Retreat
On the wide verandahs of a Queenslander-style weatherboard cottage, Harvest redefines what a food community means. Not just a restaurant with an aura of romance, Harvest is a local delicatessen and home to a 118-year-old wood-fired oven in its ancient bakery. We love Harvest's BBQ flank steak with kelp butter, or roasted fish with tomatoes, ginger and betel leaf.
105 Jonson Street, Byron Bay
8 minutes' drive from Cape Byron Retreat
Beginning with a vision of living the good life in 1978, Santos is a celebrated organic health food grocer and purveyor of personal care and lifestyle products with conscious living at its core. Organic nuts, seeds, pasta, rice, dried fruits and a selection of delicious snacks and treats are all readily available. A regular pilgrimage for locals and travellers alike, you'll want to return again and again.
Elixirs, Juices and Smoothies
If you're fuelled by your morning cuppa, energised by green juice or seeking something new to sip, you'll find wellness served by the cup in Byron Bay.
3/27 Brigantine Street, Byron Bay
11 minutes' drive from Cape Byron Retreat
Bare Blends offer a wide range of nutritional smoothies and smoothie bowls, enhanced by wholefood powders. Bare Blends founder, Oscar, created this all-natural range when he refused to accept the chemically rich, commercially available products filling store shelves. Get your day started at Bare Blends with their Mango Matcha smoothie – it's our favourite.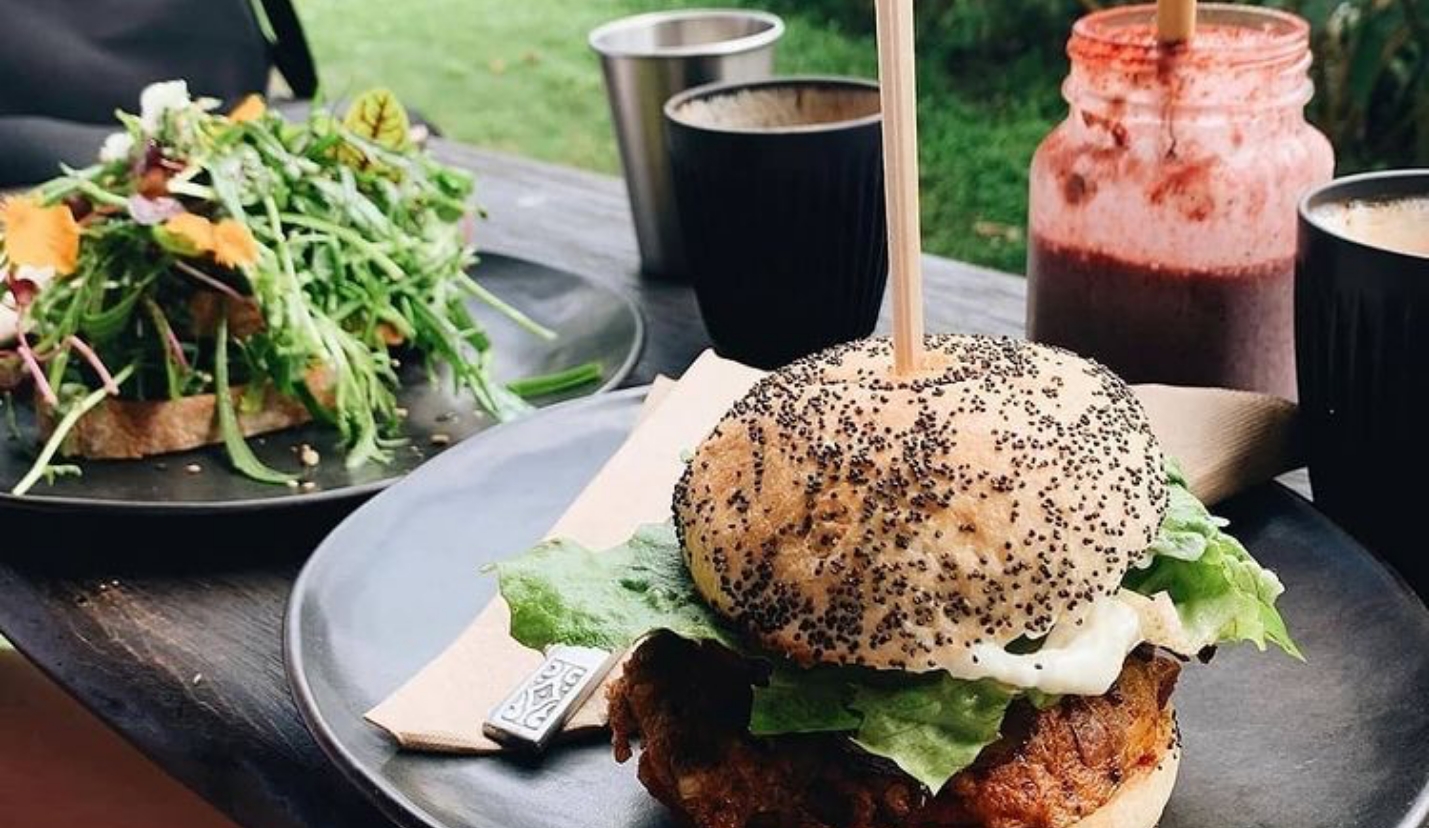 10 Huonbrook Road, Huonbrook
40 minutes' drive from Cape Byron Retreat
A general store, organic kitchen, apothecary, natural cellar and café set amongst the stunning natural beauty and 360-degree mountain views afforded by its Wilsons Creek location. Here you'll find a peaceful space to feel at home in. It's the place we go for tonics, coffee, food and a little bit of witchcraft. Located in a natural valley, Lilum offers medicinal mushroom cacao drinks, tonics with organic extracts and fresh seasonal smoothies that we love. Sip them within the sanctuary of these beautiful surroundings and take some of the tonics home with you.
10 Station Street, Bangalow
21 minutes' drive from Cape Byron Retreat
Nestled away in a quaint boho chic art precinct and in the shadow of the Bangalow Farmer's Market, Woods is a local favourite for immaculate coffees and other elixirs with creativity. We love the silken Carob Cacao, Immunity Golden Mylk and Espresso Frappe. Sit in the garden on a rustic park bench or lounge on the steps of the verandah sipping an aromatic brew sprinkled with flowers. 

For further culinary inspiration, check out our Byron Bay Food Guide here. 
Wellbeing is part of the core of the wider Byron Bay community. It is at the heart of so many of our food experiences, in the souls of professional yoga, massage and wellbeing practitioners and in the living and breathing earth around us. 
Whatever path you take, your wellbeing journey can begin at Cape Byron Retreat.