Byron Bay restaurants are world-renowned for their quality, character and diversity. With rich sun-drenched soils and passionate producers and restaurateurs manning the helm, Byron Bay has something to meet every taste and any occasion. 

This list is not just a curation of the best restaurants in Byron Bay, but an intricate look into why each of these has a special place on our personal favourites list. We'll help you decide which is best for a fancy romantic dinner, a casual breakfast or a long celebratory lunch.
Some of the best food in Byron Bay is served up in venues that are a stone's throw from Byron's famous beaches.
This makes them perfect for that wonderful ritual of the long, lazy lunch…that becomes one of those dinners you'll be talking about for years to come.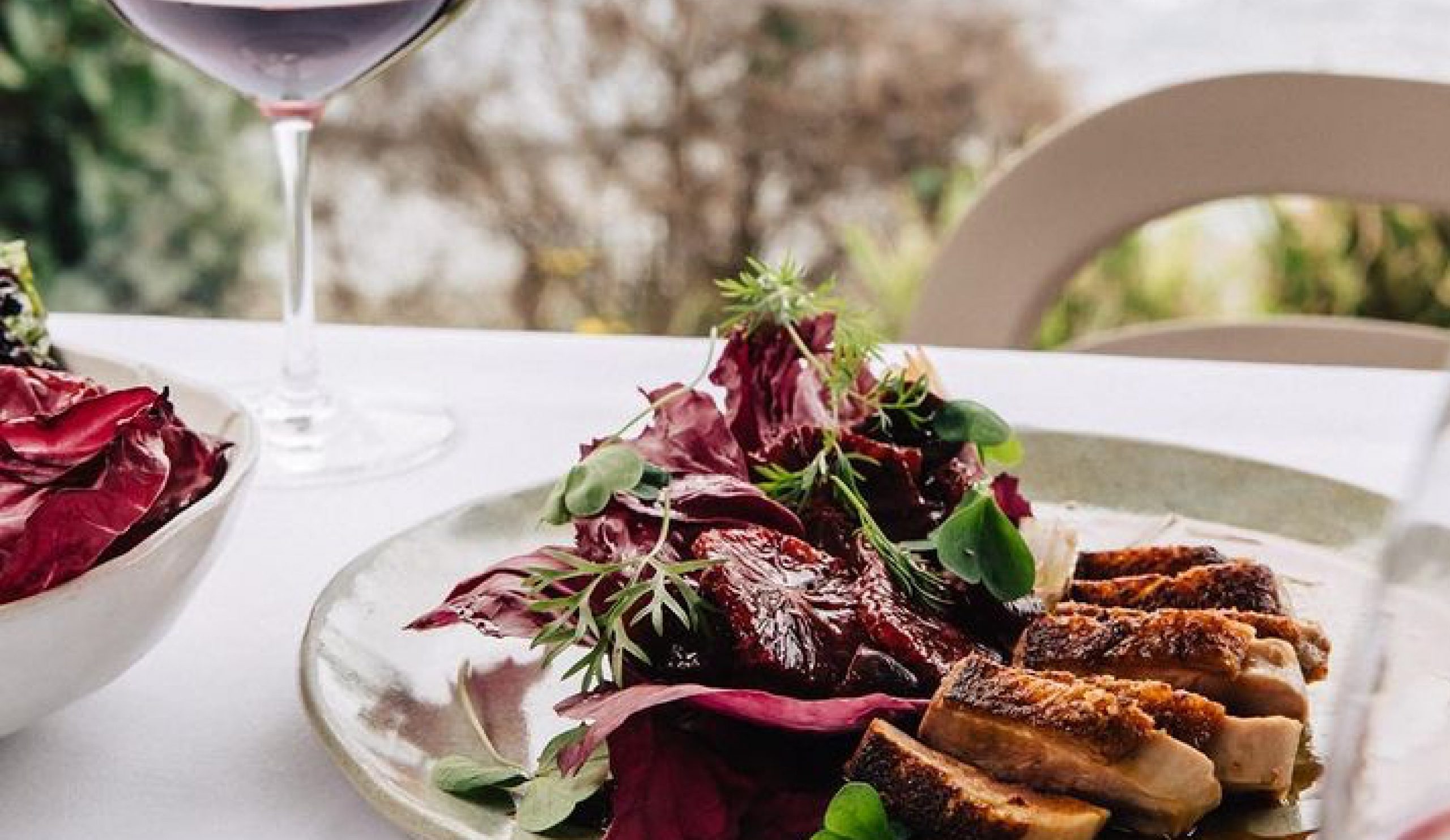 Restaurant and Kiosk: Breakfast, Lunch and Dinner
Lunch Daily, Dinner
Location: 2 Massinger Street, Byron Bay
9 minutes' drive from Cape Byron Retreat
You simply can't get any closer to one of Byron's most famous beaches while dining. The Beach Byron Bay is an absolute beachfront restaurant open for lunch and dinner. Head Chef Simon Palmer showcases the finest coastal flavours in seasonal menus. Think wood fired Hervey Bay scallops, coal-roasted fish, duck breast with honey labna or dry-aged beef. This is fine dining Byron Bay in one of the most romantic beachfront settings you'll ever find. If you're more of a morning person then visit the Beach Kiosk to discover a tasty menu that you can enjoy at a picnic table or sitting with your toes in the sand.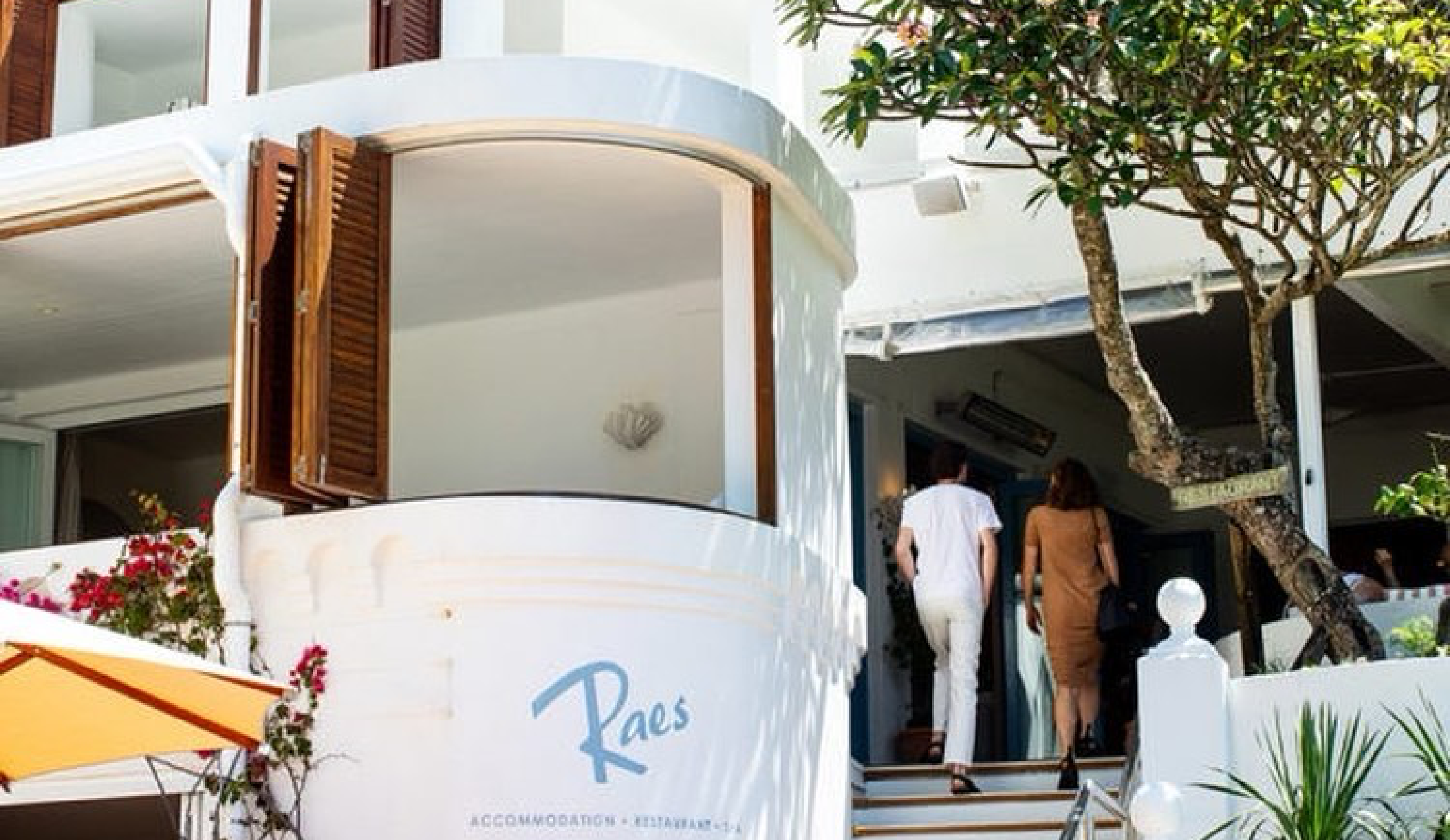 Lunch and Dinner
Location: 6/8 Marine Parade, Byron Bay
13 minutes' drive from Cape Byron Retreat 
White-washed walls, climbing vines, comfy booths and local memorabilia create an easy atmosphere with a hint of indulgence. Rae's Dining Room is the home of indulgent Mediterranean-influenced modern Australian cuisine. For a special occasion we recommend trying Chef Jason Saxby's new six-course tasting menu. If laid-back is more your style, Rae's Cellar Bar set on a romantic terrace, offers a selection of small plates like fresh seafood, olives and antipasto along with a curated beverage list. We love curbing our post-surf craving here or catching an amazing sunset with a cocktail in hand.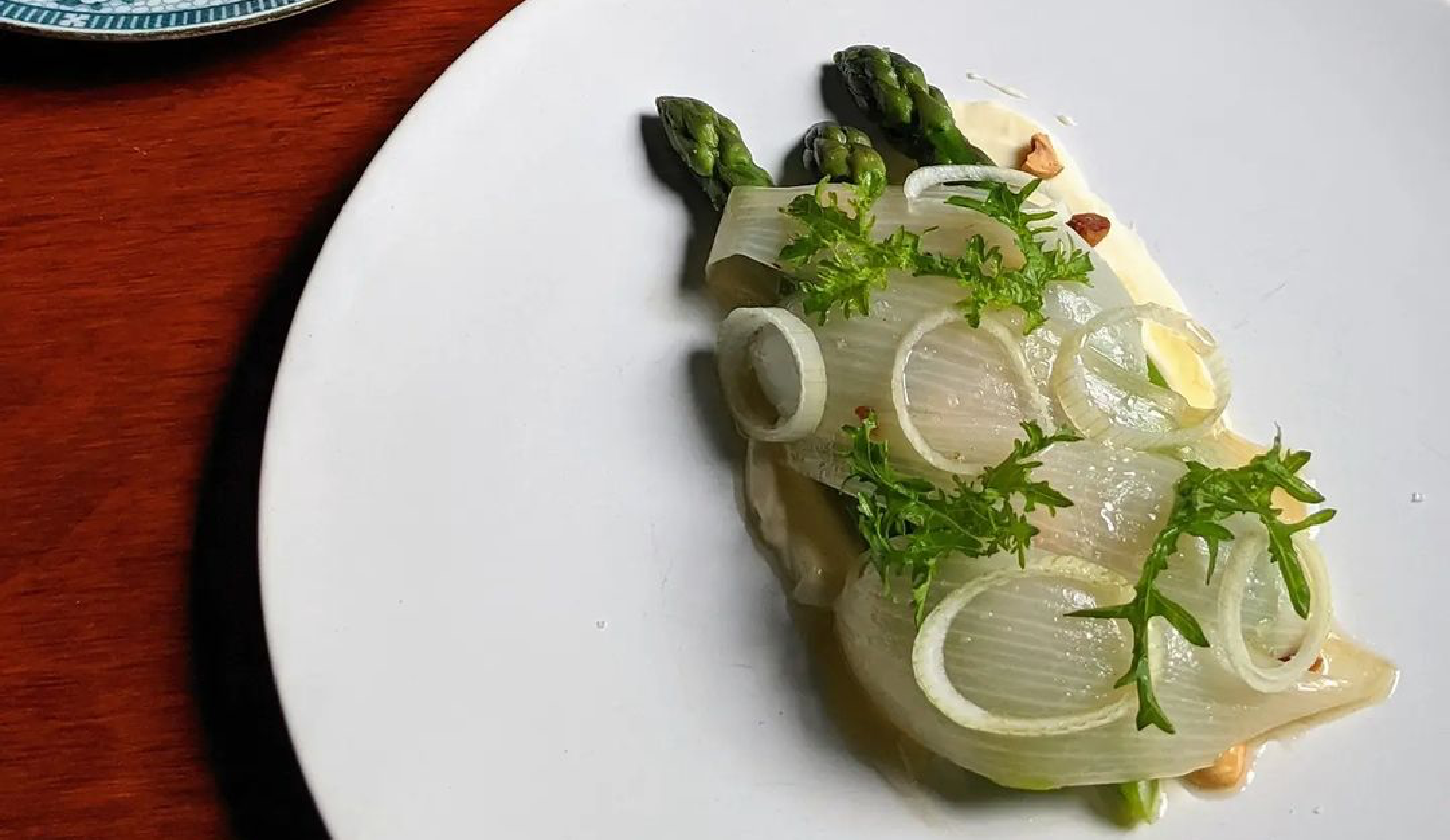 Dinner
Location: 2/26 Mullumbimbi Street, Brunswick Heads 
23 minutes' drive from Cape Byron Retreat 
Chef Giorgio Ravelli scours local farmer's markets for the finest, freshest ingredients and transforms them into delectable, edible gifts in the form of modern Australian fare with European flare. The relaxed atmosphere and delicious menus make Cadeau one of our number one destinations for everything from romantic dinners to unending cocktail sessions and quick nibbles. We love sitting out on the street so we can sip and crunch while we people watch.
These are not only some of the best restaurants in Byron Bay, but also dining hot spots located amongst the humming heart of our community and hidden parts of town only  the locals know about. 
If you love people watching and want to feel the unique buzz that is Byron Bay, try one of these.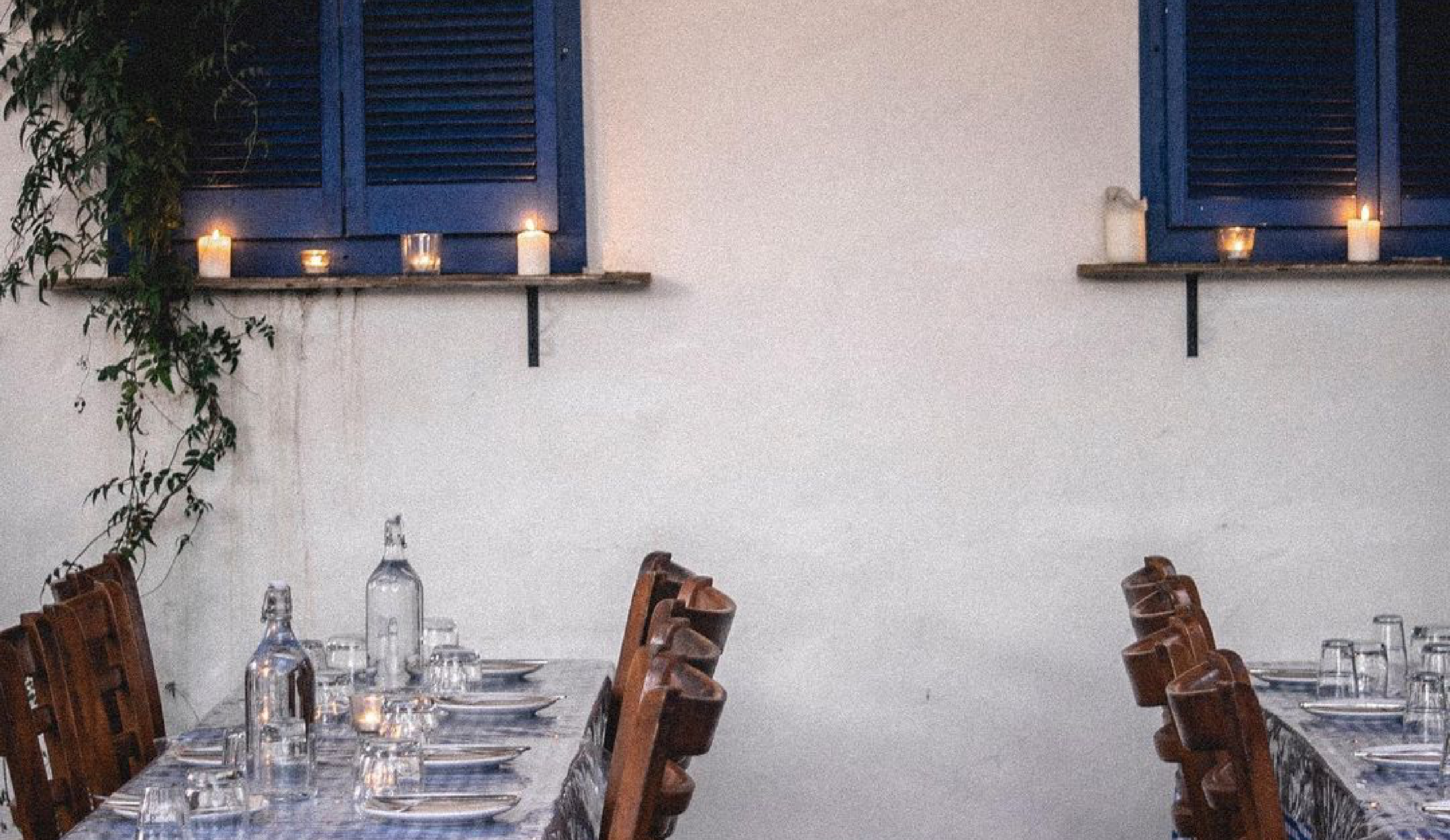 Dinner 
Location: 1/1 Acacia Street, Byron Bay
11 minutes' drive from Cape Byron Retreat 
Nestled away from the hustle of town in the Byron Bay Industrial Precinct, Kouzina is a favourite spot to gather, feast, rejoice and relax in an authentic Greek taverna setting. There is a homely style to this family-owned eatery that you can hear in the music and taste in the food. We love Kouzina's set menu which includes traditional and vegetarian options. It offers both indoor and outdoor seating, but if you're planning a romantic dinner request the courtyard. You'll find yourself sitting amongst the fairy lights sharing dips and kolokithokeftedes. Just make sure you leave room for sweets – you won't be sorry you did. BYO drinks.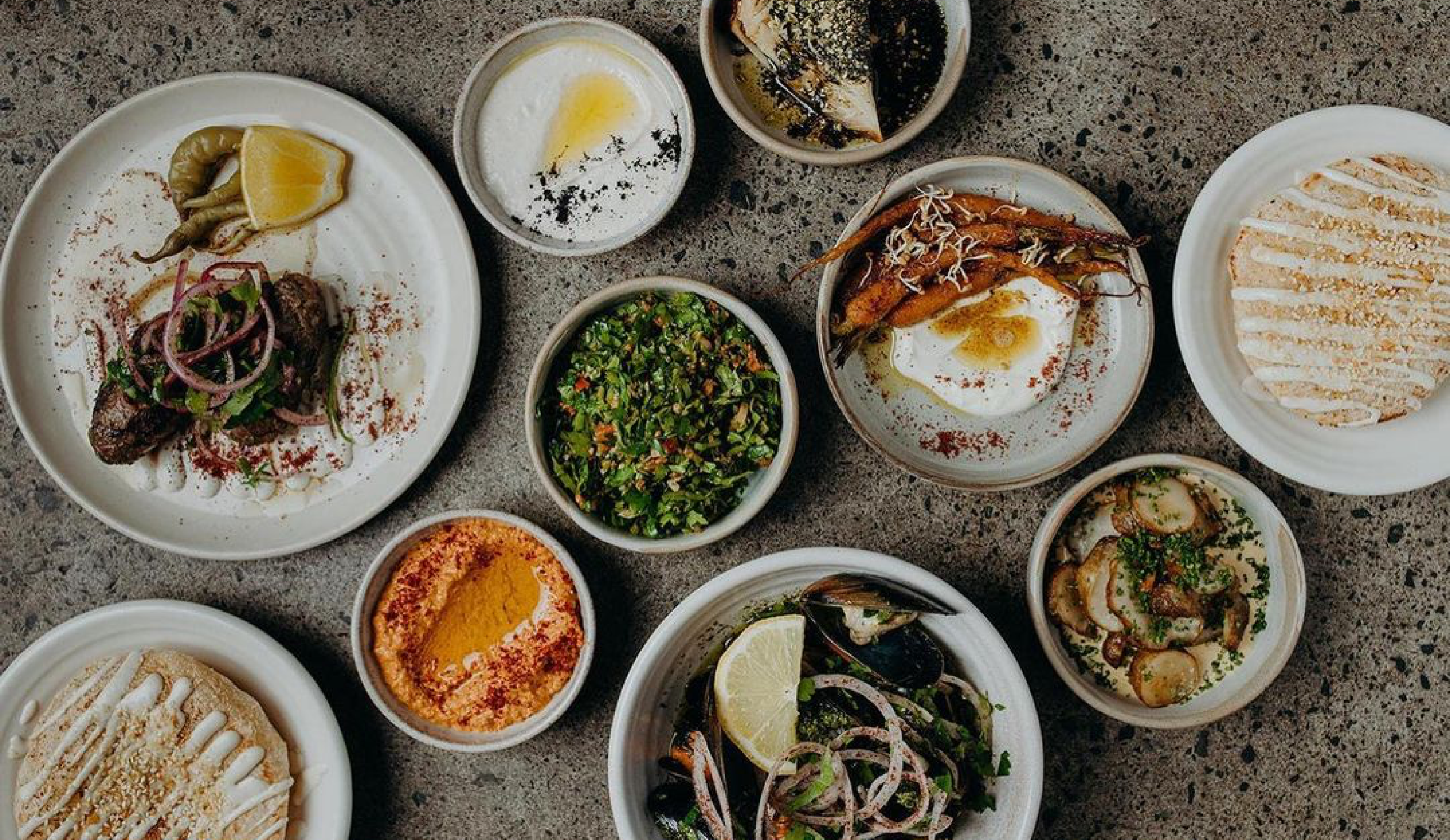 Breakfast, Lunch and Dinner 
Location: Industrial Estate, 1 Porter Street, Byron Bay
12 minutes' drive from Cape Byron Retreat 
Spanish for neighbourhood eatery and bar, Barrio offers relaxed all-day dining that reflects Byron Bay's welcoming ethos. You'll find a wood-fired, flame-grilled feast set against a modern industrial design. Sleek polished concrete and warm timber danced together in perfect harmony. You'll be drawn in by the delicious aroma, charmed by the design and then fall in love with the flavours. Barrio is the brainchild of the team behind the renowned Harvest restaurant. You'll be able to taste their passion for flavour in every bite. As Barrio is set in the bustling Habitat Precinct, we love to arrive early and window shop then settle into the pre-dinner period with margaritas, negronis or the smoked pina colada.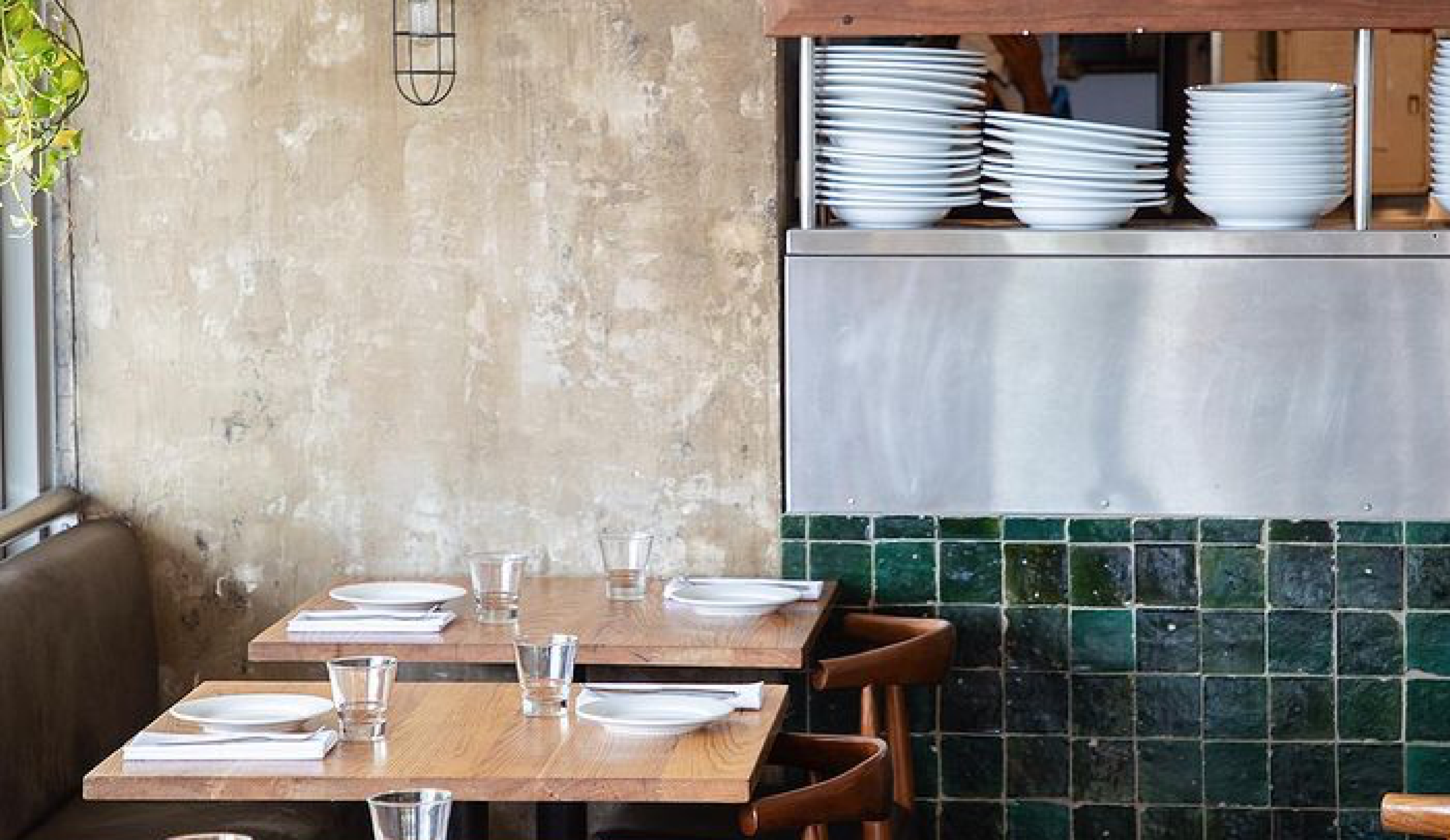 Dinner 
Location: 4/2 Fletcher Street, Byron Bay
8 minutes' drive from Cape Byron Retreat 
Think of Di Vino as the perfect marriage. Di Vino's chefs have created a menu that seamlessly unites authentic Italian flavours with the finest local produce. They've masterminded dishes that intertwine ingredients from the land and sea with ease. Think Ballina king prawns with spicy 'nduja or handmade tagliolini verdi with spanner crab, cherry tomatoes, smoked butter and saffron. You'll find some of Italy's best wines waiting to be perfectly paired with your chosen dish. Like we said, it feels like a marriage made in heaven. With its perfect blend of polished wood, green tiles and soft lighting, this intimate Italian eatery is the perfect place for date night.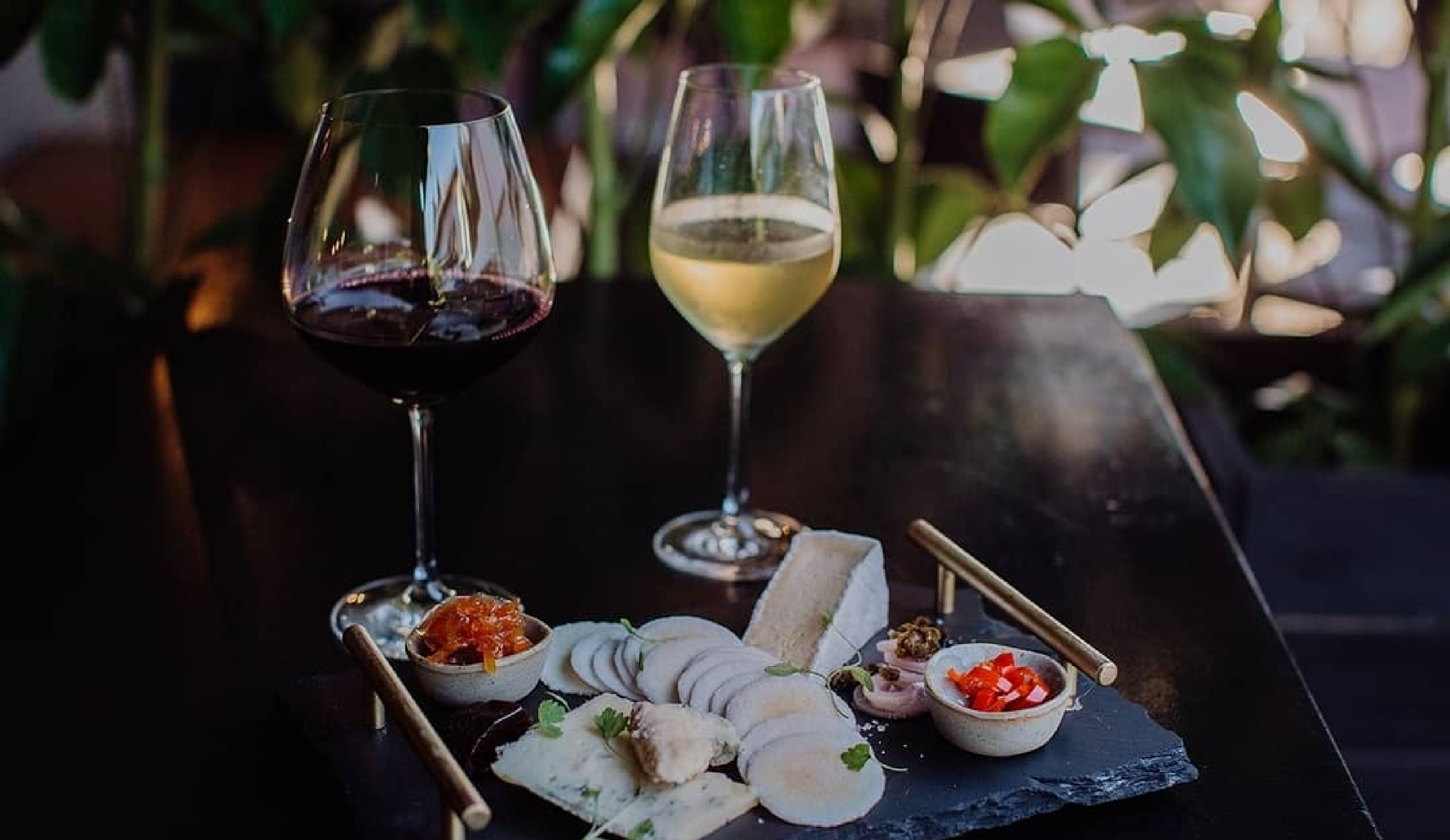 Drinks and Tapas
Location: 9 Bay Lane, Byron Bay
7 minutes' drive from Cape Byron Retreat 
Step out of the buzz of Bay Lane and into the rich, old-world colours, muted lights and romance of Supernatural. The laneway bar and eatery offers seasonal, modern beach side share plates and an extensive list of  organically farmed wines. With a menu featuring scallop ceviche with apple, fennel and preserved lemon there are plenty of striking flavours to tempt your tastebuds. Supernatural's extensive wine list and cheeky cocktail selection makes this one of our favourite places to enjoy a pre-dinner drink or a post-dinner nightcap. We love the native ginger-infused bush margarita.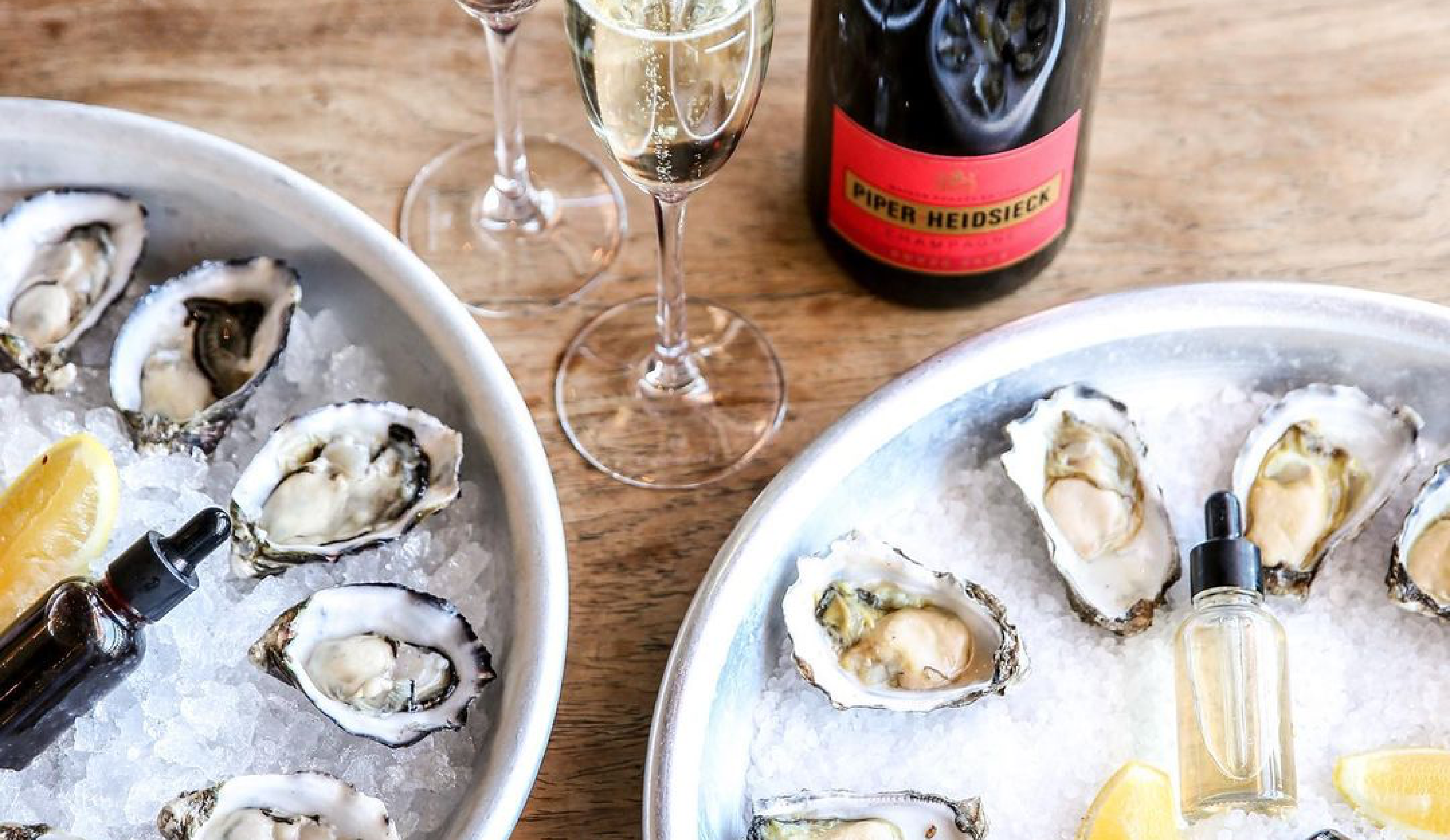 Balcony Bar and Oyster Co
Lunch and Dinner
Location: 7/3 Lawson Street, Byron Bay
7 minutes' drive from Cape Byron Retreat 
If you're a seafood lover, you'll find a stairway to heaven leading you above the bustling streets of Byron Bay. The casual, friendly beach vibes of Balcony Bar and Oyster Co is a preview into the menu, which focuses on delivering simple food with unforgettable flavours that pay homage to local farmers and producers. There are 30 different varieties of Australian oysters and other seafood like king crab, fresh fish, prawns and chargrilled octopus. This is a quintessential Byron venue to visit that  is perfect for people-watching, oysters and fabulous cocktails. 
Long Lunches in Stunning Settings
With rich soils and days of sunshine, it's no wonder the Northern Rivers Region is home to passionate farmers and culinary artisans. These picks optimise paddock to plate goodness in an unbeatable setting.
Breakfast, Lunch and Dinner
Location: 11 Ewingsdale Road, Ewingsdale
15 minutes' drive from Cape Byron Retreat 
This story began with three friends who travelled the world looking for food inspiration, then applied their findings and passion for ethical farming in equal portions. Feel the sun kiss your skin and the breeze wash over your face as you arrive at this 80-acre working farm. If you're thinking of a light lunch in a beautiful outdoor rustic setting, try the venison tartare with fermented chilli, tomato, pickles and charred bread. For something a little more filling we love the market fish with smoked eggplant, charred corn, cucumber, tomato and pickled chilli. If the beauty of these natural surroundings are calling you opt for a picnic hamper filled with house made and locally sourced delights and search the farm for the perfect spot to lay down your rug.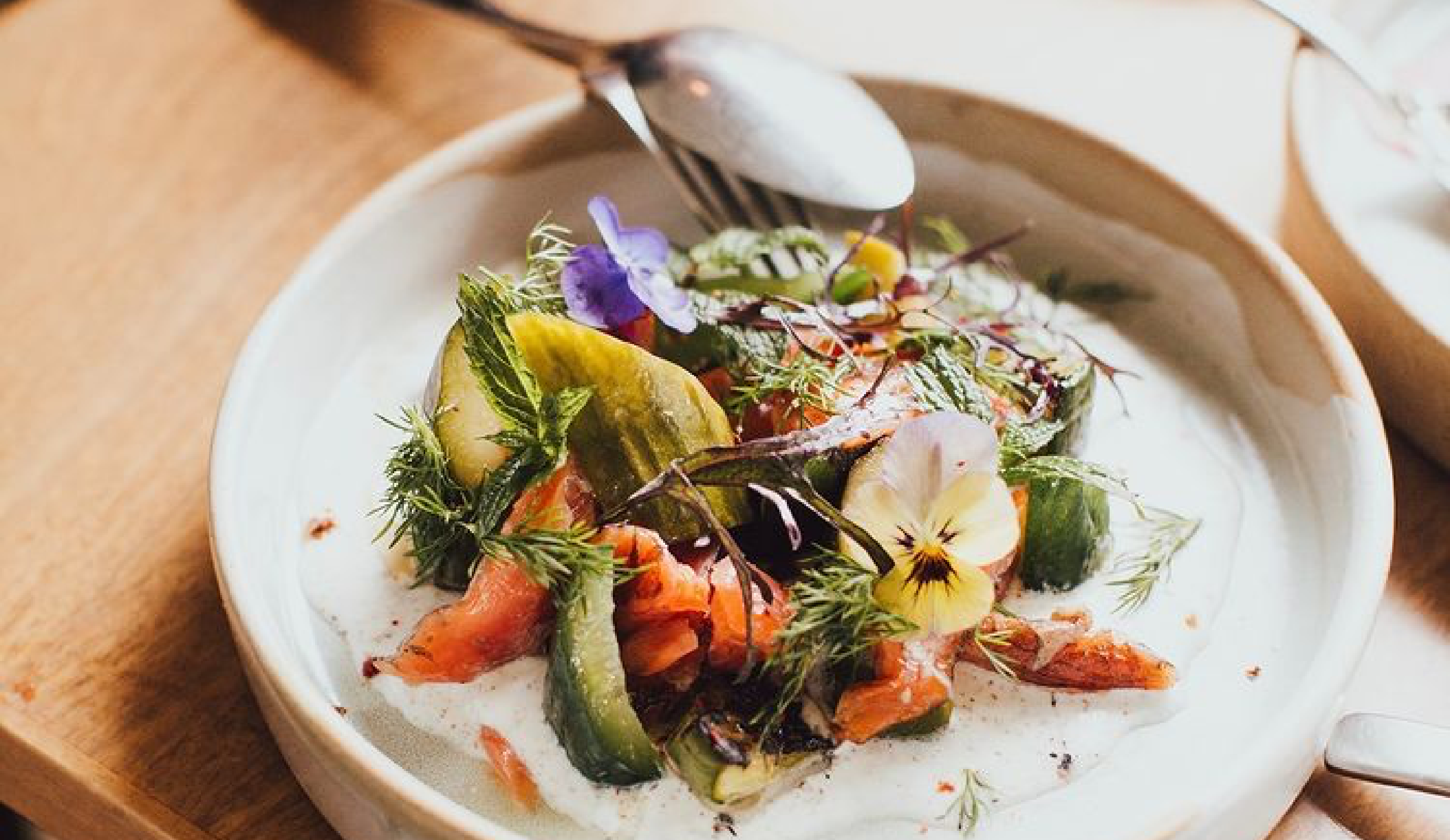 Breakfast from Deli, Lunch and Dinner from Restaurant
Location: Village 18, 22 Old Pacific Highway, Newrybar
22 minutes' drive from Cape Byron Retreat 
Loved by locals and visitors alike, this restaurant, historic bakery and local delicatessen is a short drive into the Byron hinterland. Sit on the breeze of the verandah overlooking the garden and decide whether or not you'd like to share your braised short rib or roasted fish, fresh tomato and muscles. There is a definite sense of romance to this place. Think fine dining Byron Bay. Don't forget to visit the delicatessen for some take-away treats or a delicious breakfast option. Whichever meal you choose, you'll discover why Harvest is one of our favourite spots.
Lunch
Location: 76 Booyong Road, Nashua
28 minutes' drive from Cape Byron Retreat 
This 120-acre farm opens its doors for three long lunches each week. Just 10 minutes from Banglow, Frida's Field is led by Chef Alastair Waddell who celebrates seasons and ecological farming practices. From the moment you walk in, you'll have a sense that this place is special. Inspired seasonal dishes are served up in a long lunch style format on tables that stretch the length of the restaurant. There is a sense of community and shared joy amongst the beauty of the hinterland. One of those lunches you'll be talking about for years. 
Whatever cuisine you're in the mood for, whatever atmosphere or view you want to soak in, you'll find the best restaurant in Byron Bay has a table waiting.